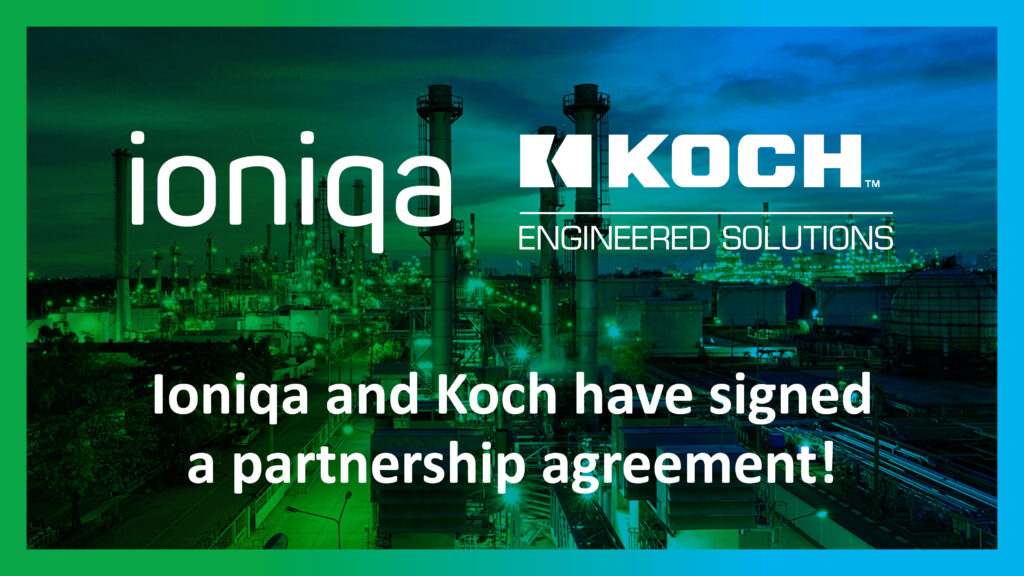 Koch Technology Solutions
 (KTS), a Koch Engineered Solutions company, and 
Ioniqa Technologies B.V.
 (Ioniqa) today announced a partnership to scale up and commercialize Ioniqa's advanced Polyethylene Terephthalate (PET) recycle technology in the plastics industry. As part of this collaboration, KTS has committed to invest up to €30M in Ioniqa.
KTS and Ioniqa's partnership will work to address the growing demand for recycled content in the 30 million metric tonnes per annum PET market. Ioniqa's technology offers a solution to PET waste that is currently non-recyclable, turning the waste into materials suitable for high quality food grade applications such as beverage bottles.
For more information, We refer to the Press Release.